Low priority
Choose the number of wins
Error! The desired level is below than the current one :(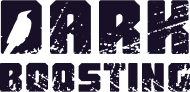 Together with the order
you get span>
VPN + Encrypted PROTECTION

BOOSTER receives order within 5 minutes

Professional boosters

At least 10 games per day

OFFLINE mode while the boost

24/7 Support
Configure the options of services you want to order via the calculator.

Click "Register" and you will be redirected to the order confirmation page.

Click "Buy" and select method of payment

Your order is placed
confirmation letter will come to your mail.
Q:

How can I get the answer a question that is not in the FAQ section?

A:

You can use our livechat or write a question in the form on the contact page. We are in touch 24/7

Q:

Can I play with the booster?

A:

Yes, just select the option "Play with a booster" while placing an order.

Q:

What if I don't want my friends to see your play?

A:

While the booster is playing, he is offline in Steam chat. If you want the booster to be online, let us know in comments

Q:

Can I play other games on my Steam account?

A:

You can play other games on Steam except Dota2.

Q:

What is Low Priority?

A:

The Low Priority system is a separate queue of search for intruders. Booster will play the set number of games with low LP.